We SMOKE the competition!
#1 low price leader in the state of Arizona…
We are your premiere Medical Marijuana Recommendation Center.
We are located at: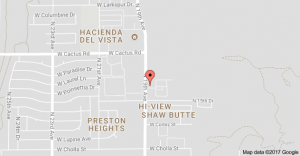 Phoenix Location:
11829 N. 19th Ave
Phoenix AZ 85029
The office is open from:
12pm to 6pm – Monday thru Saturday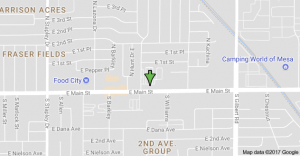 Mesa Location:
336 N Stapley Dr
Mesa AZ 85203
The office is open from:
12pm to 6pm –  Tuesday, Wednesday, Friday, and Saturday
2pm to 6pm — Thursday
!!!!WE HAVE A 100% APPROVAL RATING WITH THE STATE!!!!
No records??? NO PROBLEM…
We can do physicals on-site!
$$$PLEASE NOTE OUR FEES MUST BE PAID IN CASH$$$
Physical = $50
Certification = $50
Filing Fee = $25 if we process the paperwork for you
-STATE FEES MUST BE PAID ON VISA / MASTERCARD-
State Registration Fee = $150
State Registration Fee if on Food Stamps = $75
Call NOW to make an appointment!
Phoenix (480) 382-9451
Mesa (480) 420-8017
FAX MEDICAL RECORDS TO – (602) 513-7119
MEDICAL RECORDS MUST BE FROM AN MD, DO OR ND
WE CAN NOT USE CHIROPRACTOR, NURSE PRACTITIONER OR PHYSICIAN ASSISTANT RECORDS
***We can only do onsite physicals for pain related issues***
***CAN NOT DIAGNOSE HEADACHES, MIGRAINES OR STOMACH / NAUSEA ISSUES ONSITE***
In Arizona you can get approved for Medical Marijuana Card if you have one of the following conditions:
•Severe & Chronic Pain
•Severe Nausea/Vomiting
•Severe or Persistent Muscle Spasms
•Wasting Syndrome •Epilepsy •Hepatitis C •Seizures •Glaucoma •Crohn's Disease •Alzheimer's
•HIV/Aids •Cancer •Cachexia •Multiple Sclerosis •ALS / Lou Gehrig's
•PTSD
PRICES LISTED ARE FOR OUR SERVICES AND DO NOT INCLUDE MANDATORY STATE FEE. Must have medical records in hand at time of appointment to get $50 certification. If you need assistance with getting your medical records download our medical release form and fax it to your doctor. Please click here to download medical release form. We will follow up with you when we receive your records. ***PLEASE NOTE THIS CAN TAKE UP TO 30 DAYS DUE TO HEALTH CARE LAW***
…
Thank you. See you soon!